The Hundred-Foot Journey
(PG)
Rated for thematic elements, some violence, language and brief sensuality

Helen Mirren, Manish Dayal
- 1 hr. 57 mins.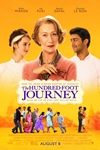 A story centered around an Indian family who moves to France and opens a restaurant across the street from a Michelin-starred French restaurant.
Official Site
Trailer
---
Into the Storm
(PG-13)
Rated for sequences of intense destruction and peril, and language including some sexual references

Richard Armitage, Sarah Wayne Callies
- 1 hr. 29 mins.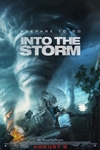 A group of high school students document the events and aftermath of a devastating tornado.
Official Site
Trailer
---
Step Up All In
(PG-13)
Rated for some language and suggestive material

Alyson Stoner, Briana Evigan
- 1 hr. 25 mins.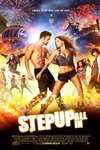 In the next exciting chapter of the international phenomenon STEP UP, all-stars from previous installments come together in glittering Las Vegas, battling for a victory that could define their dreams and their careers.
Official Site
Trailer
---
Teenage Mutant Ninja Turtles
(PG-13)
Rated for sci-fi action violence

Megan Fox, William Fichtner
- 2 hr. 0 mins.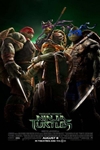 Darkness has settled over New York City as Shredder and his evil Foot Clan have an iron grip on everything from the police to the politicians. The future is grim until four unlikely outcast brothers rise from the sewers and discover their destiny as Teenage Mutant Ninja Turtles.
Official Site
Trailer
---
Let's Be Cops
(R)
Rated for language including sexual references, some graphic nudity, violence and drug use

Damon Wayans Jr., Jake Johnson
- 1 hr. 44 mins.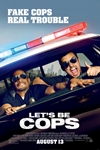 It's the ultimate buddy cop movie except for one thing: they're not cops. When two struggling pals dress as police officers for a costume party, they become neighborhood sensations.
Official Site
Trailer
---
The Expendables 3
(PG-13)
Rated for violence including intense sustained gun battles and fight scenes, and for language

Jason Statham, Nicolas Cage
- 1 hr. 43 mins.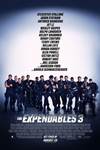 The third installment of the action-adventure franchise that follows the exploits of Barney Ross, Lee Christmas, and their associates.
Official Site
Trailer
---
The Giver
(PG-13)
Jeff Bridges, Meryl Streep
- 1 hr. 31 mins.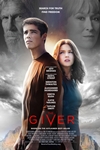 In a seemingly perfect community, without war, pain, suffering, differences or choice, a young boy is chosen to learn from an elderly man about the true pain and pleasure of the "real" world.
Official Site
Trailer
---
Frank Miller's Sin City: A Dame to Kill For
(NR)
Rosario Dawson, Jessica Alba
-
The town's most hard-boiled citizens cross paths with some of its more reviled inhabitants.
Official Site
Trailer
---