The Hobbit: The Desolation of Smaug
(PG-13)
Rated for extended sequences of intense family action violence, and frightening images

Martin Freeman, Orlando Bloom
- 2 hr. 41 mins.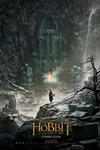 This film continues the adventures of the title character Bilbo Baggins as he journeys with the Wizard Gandalf and thirteen Dwarves, led by Thorin Oakenshield on an epic quest to reclaim the lost Dwarf Kingdom of Erebor.
Official Site
Trailer
---
Tyler Perry's A Madea Christmas
(PG-13)
Rated for sexual references, crude humor and language

Tyler Perry, Chad Michael Murray
- 1 hr. 45 mins.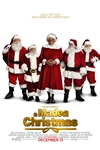 In her latest adventure, Madea is coaxed into visiting a rural town at Christmas Time, where it's all fun and games until brand new secrets are spilled.
Official Site
Trailer
---
Anchorman 2: The Legend Continues
(PG-13)
Rated for crude and sexual content, drug use, language and comic violence

Will Ferrell, Steve Carell
- 1 hr. 59 mins.
Official Site
Trailer
---
Walking With Dinosaurs
(PG)
Rated for creature action and peril, and mild rude humor

Charlie Rowe,
- 1 hr. 20 mins.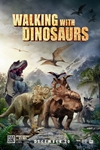 Recent discoveries and a breakthrough in technology will introduce new and unique dinosaurs that are more real than ever before and put moviegoers in the middle of a thrilling prehistoric adventure, where an underdog dinosaur triumphs against all odds to become a hero for the ages.
Official Site
Trailer
---
47 Ronin
(PG-13)
Rated for intense sequences of violence and action, some disturbing images, and thematic elements

Keanu Reeves, Hiroyuki Sanada
- 2 hr. 7 mins.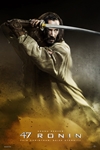 After a treacherous warlord kills their master and banishes their kind, 47 leaderless samurai vow to seek vengeance and restore honor to their people. This band of Ronin must seek the help of Kai, a half-breed they once rejected.
Official Site
Trailer
---
The Wolf of Wall Street
(R)
Rated for sequences of strong sexual content, graphic nudity, drug use and language throughout, and for some violence

Leonardo DiCaprio, Matthew McConaughey
- 2 hr. 45 mins.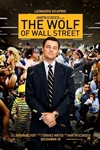 A New York stock broker refuses to cooperate in a large securities fraud case that includes mob infiltration into Wall Street and the corporate banking world.
Official Site
Trailer
---
Ride Along
(PG-13)
Rated for sequences of violence, sexual content and brief strong language

Ice Cube, Kevin Hart
-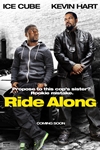 When a fast-talking guy joins his girlfriend's brother he gets entangled in the officer's latest case. Now, in order to prove that he deserves his future bride, he must survive the most insane 24 hours of his life.
Official Site
Trailer
---
I, Frankenstein
(PG-13)
Rated for sequences of intense fantasy action and violence throughout

Aaron Eckhart, Bill Nighy
- 1 hr. 40 mins.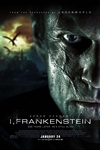 Set in a dystopic present where vigilant gargoyles and ferocious demons rage in a battle for ultimate power, Victor Frankenstein's creation Adam finds himself caught in the middle as both sides race to discover the secret to his immortality.
Official Site
Trailer
---