Need for Speed
(PG-13)
Rated for sequences of reckless street racing, disturbing crash scenes, nudity and crude language

Aaron Paul, Dominic Cooper
- 2 hr. 10 mins.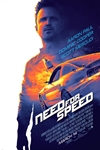 In an exciting return to the great car culture films of the 1960s and '70s that tap into what makes the American myth of the open road so enticing, this film chronicles a near-impossible cross-country race against time-one that begins as a mission for revenge, but proves to be one of redemption.
Official Site
Trailer
---
Tyler Perry's The Single Moms Club
(PG-13)
Rated for some sexual material and thematic elements

Nia Long, Amy Smart
- 1 hr. 51 mins.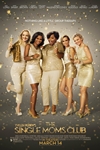 When five struggling single moms put aside their differences to form a support group, they find inspiration and laughter in their new sisterhood, and help each other overcome the obstacles that stand in their way.
Official Site
Trailer
---
Divergent
(PG-13)
Rated for intense violence and action, thematic elements and some sensuality

Shailene Woodley, Theo James
- 2 hr. 23 mins.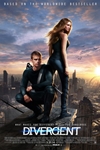 This is a thrilling adventure set in a future world where people are divided into distinct factions based on their personalities, Tris Prior is warned she is Divergent and will never fit into any one group. When she discovers a conspiracy to destroy all Divergents, she must find out what makes being Divergent so dangerous before it's too late.
Official Site
Trailer
---
God's Not Dead
(PG)
Rated for thematic material, brief violence and an accident scene

Kevin Sorbo, Shane Harper
-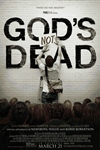 Professor Radisson assigns his student, Josh Wheaton, a daunting task: if Josh will not admit that "God Is Dead," he must prove God's existence by presenting well-researched, intellectual arguments and evidence and engage Radisson in a head-to-head debate in front of the class.
Official Site
Trailer
---
Muppets Most Wanted
()
Rated for some mild action

Kermit the Frog, Miss Piggy
-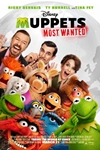 This film takes the entire Muppets gang on a global tour, selling out grand theaters in some of Europe's most exciting destinations, including Berlin, Madrid and London. But mayhem follows the Muppets overseas, as they find themselves unwittingly entangled in an international crime caper.
Official Site
Trailer
---
Sabotage
(R)
Rated for strong bloody violence, pervasive language, some sexuality/nudity and drug use

Arnold Schwarzenegger, Olivia Williams
-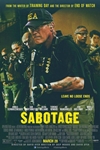 Arnold Schwarzenegger leads an elite DEA task force that takes on the world's deadliest drug cartels. When the team successfully executes a high-stakes raid on a cartel safe house, they think their work is done - until, one-by-one, the team members mysteriously start to be eliminated. As the body count rises, everyone is a suspect.
Official Site
Trailer
---
Rio 2
(G)
Anne Hathaway, Jesse Eisenberg
-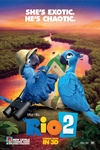 In this film we find Blu, Jewel and their three kids living the perfect domesticated life in that magical city. When Jewel decides the kids need to learn to live like real birds, she insists the family venture into the Amazon.
Official Site
Trailer
---
Bears
(NR)
John C. Reilly, Victoria Naumova
-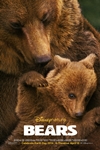 In an epic story of breathtaking scale set against a majestic Alaskan backdrop teeming with life, this film follows two mother bears as they impart life lessons to their impressionable young cubs
Official Site
Trailer
---