And So It Goes
(PG-13)
Rated for some sexual references and drug elements

Michael Douglas, Diane Keaton
- 1 hr. 34 mins.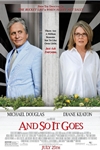 A self-centered realtor enlists the help of his neighbor when he's suddenly left in charge of the granddaughter he never knew existed until his estranged son drops her off at his home.
Official Site
Trailer
---
Hercules
(PG-13)
Rated for epic battle sequences, violence, suggestive comments, brief strong language and partial nudity

Dwayne Johnson, Ian McShane
- 1 hr. 38 mins.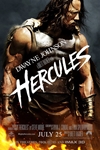 Haunted by a sin from his past, Hercules has become a mercenary. Along with five faithful companions, he travels ancient Greece selling his services for gold and using his legendary reputation to intimidate enemies.
Official Site
Trailer
---
Lucy
(R)
Rated for strong violence, disturbing images, and sexuality

Scarlett Johansson, Morgan Freeman
- 1 hr. 29 mins.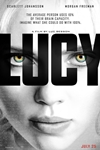 A woman is accidentally caught in a dark deal, turns the tables on her captors and transforms into a merciless warrior evolved beyond human logic.
Official Site
Trailer
---
Get On Up
(PG-13)
Rated for sexual content, drug use, some strong language, and violent situations

Chadwick Boseman, Viola Davis
-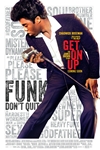 A chronicle of James Brown's rise from extreme poverty to become one of the most influential musicians in history.
Official Site
Trailer
---
Guardians of the Galaxy
(PG-13)
Rated for intense sequences of sci-fi violence and action, and for some language

Chris Pratt, Zoe Saldana
- 2 hr. 2 mins.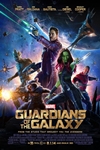 After stealing a mysterious orb, Peter Quill is hunted down and thrown into an inter-galactic prison. In order to secure his freedom, Quill joins forces with alien bandits to form an alliance of misfits known as the Guardians of the Galaxy.
Official Site
Trailer
---
The Hundred-Foot Journey
(PG)
Rated for thematic elements, some violence, language and brief sensuality

Helen Mirren, Manish Dayal
-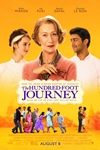 A story centered around an Indian family who moves to France and opens a restaurant across the street from a Michelin-starred French restaurant.
Official Site
Trailer
---
Into the Storm
(PG-13)
Rated for sequences of intense destruction and peril, and language including some sexual references

Richard Armitage, Sarah Wayne Callies
-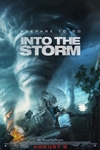 A group of high school students document the events and aftermath of a devastating tornado.
Official Site
Trailer
---
Let's Be Cops
(R)
Rated for language including sexual references, some graphic nudity, violence and drug use

Damon Wayans Jr., Jake Johnson
-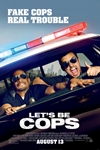 It's the ultimate buddy cop movie except for one thing: they're not cops. When two struggling pals dress as police officers for a costume party, they become neighborhood sensations.
Official Site
Trailer
---