Furious 7
(PG-13)
Rated for prolonged frenetic sequences of violence, action and mayhem, suggestive content and brief strong language

Dwayne Johnson, Vin Diesel
- 2 hr. 17 mins.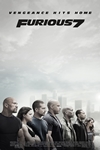 Continuing the global exploits in the unstoppable franchise built on speed, Vin Diesel, Paul Walker and Dwayne Johnson lead the returning cast of Furious 7.
Official Site
Trailer
---
The Longest Ride
(PG-13)
Rated for some sexuality, partial nudity, and some war and sports action

Scott Eastwood, Britt Robertson
-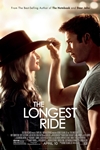 This drama centers on the star-crossed love affair between Luke, a former champion bull rider looking to make a comeback, and Sophia, a college student who is about to embark upon her dream job in New York City's art world.
Official Site
Trailer
---
Child 44
(R)
Rated for violence, some disturbing images, language and a scene of sexuality

Tom Hardy, Gary Oldman
- 2 hr. 17 mins.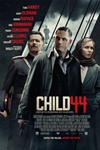 Tom Hardy stars as secret police agent Leo Demidov in a gripping thriller set in a Soviet Russia ruled by paranoia and fear.
Official Site
Trailer
---
Paul Blart: Mall Cop 2
(PG)
Rated for some violence

Kevin James, Raini Rodriguez
- 1 hr. 34 mins.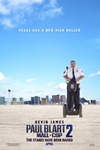 After six years of keeping our malls safe, Paul Blart has earned a well-deserved vacation. He heads to Vegas with his teenage daughter before she heads off to college. But safety never takes a holiday and when duty calls, Blart answers.
Official Site
Trailer
---
Unfriended
(R)
Rated for violent content, pervasive language, some sexuality, and drug and alcohol use - all involving teens

Shelley Hennig, Moses Jacob Storm
- 1 hr. 22 mins.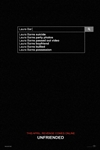 This film unfolds over a teenager's computer screen as she and her friends are stalked by an unseen figure who seeks vengeance for a shaming video that led a vicious bully to kill herself a year earlier.
Official Site
Trailer
---
The Age of Adaline
(PG-13)
Rated for a suggestive comment

Blake Lively, Harrison Ford
-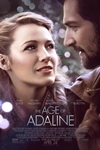 Adaline ceases to age following an accident one icy night, but keeps her condition a closely-guarded secret while embarking on a number of incredible adventures throughout the 20th Century. After years of a solitary life, she finds the love and courage that enable her to fully begin living.
Official Site
Trailer
---
Avengers: Age of Ultron
()
Robert Downey Jr., Chris Evans
-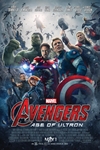 As the villainous Ultron emerges, it is up to the Avengers to stop him from enacting his terrible plans, and soon uneasy alliances and unexpected action pave the way for an epic and unique global adventure.
Official Site
Trailer
---
Poltergeist
(PG-13)
Rated for intense frightening sequences, brief suggestive material, and some language

Sam Rockwell, Jared Harris
-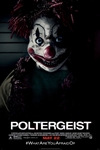 A family's suburban home is haunted by evil forces. When the terrifying apparitions escalate their attacks and hold the youngest daughter captive, the family must come together to rescue her before she disappears forever.
Official Site
Trailer
---