Frozen 3D
PG



Kristen Bell, Idina Menzel

-

1 hr. 25 mins.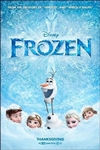 A prophecy traps a kingdom in eternal winter, so Anna must team up with Kristoff, a daring mountain man, on the grandest of journeys to find the Snow Queen and put an end to the icy spell. Encountering Everest-like extremes, mystical creatures and magic at every turn, Anna and Kristoff battle the elements in a race to save the kingdom from destruction.
Official Site
Trailer
---
Delivery Man
PG-13
for thematic elements, sexual content, some drug material, brief violence and language


Vince Vaughn, Chris Pratt

-

1 hr. 45 mins.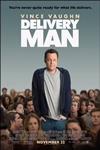 This is the story of affable underachiever David Wozniak, whose mundane life is turned upside down when he finds out that he fathered 533 children through sperm donations he made twenty years earlier. In debt to the mob, rejected by his pregnant girlfriend, things couldn't look worse for David when he is hit with a lawsuit from 142 of the 533 twenty-somethings who want to know the identity of the donor. As David struggles to decide whether or not he should reveal his true identity, he embarks on a journey that leads him to discover not only his true self but the father he could become as well.
Official Site
Trailer
---
The Hunger Games: Catching Fire
PG-13
for intense sequences of violence and action, some frightening images, thematic elements, a suggestive situation and language


Jennifer Lawrence, Josh Hutcherson

-

2 hr. 26 mins.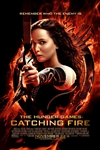 The film begins as Katniss Everdeen has returned home safe after winning the 74th Annual Hunger Games along with fellow tribute Peeta Mellark. Winning means that they must turn around and leave their family and close friends, embarking on a "Victor's Tour" of the districts. Along the way Katniss senses that a rebellion is simmering, but the Capitol is still very much in control as President Snow prepares the 75th Annual Hunger Games (The Quarter Quell) - a competition that could change Panem forever.
Official Site
Trailer
---
Thor: The Dark World
PG-13
for sequences of intense sci-fi action and violence, and some suggestive content


Chris Hemsworth, Natalie Portman

-

2 hr. 0 mins.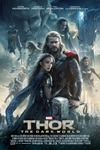 The adventures of Thor, the Mighty Avenger, continue as he battles to save Earth and all the Nine Realms from a shadowy enemy that predates the universe itself. In the aftermath of Marvel's "Thor" and "Marvel's The Avengers," Thor fights to restore order across the cosmos...but an ancient race led by the vengeful Malekith returns to plunge the universe back into darkness. Faced with an enemy that even Odin and Asgard cannot withstand, Thor must embark on his most perilous and personal journey yet, one that will reunite him with Jane Foster and force him to sacrifice everything to save us all.
Official Site
Trailer
---
Despicable Me 2
PG
for rude humor and mild action


Steve Carell, Kristen Wiig

-

1 hr. 38 mins.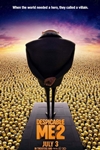 In summer 2013, get ready for more Minion madness in Despicable Me 2. Chris Meledandri and his acclaimed filmmaking team create an all-new comedy adventure featuring the return of (former?) super-villain Gru (Steve Carell), his adorable girls, the unpredictably hilarious Minions...and a host of new and outrageously funny characters.
Official Site
Trailer
---
The Lone Ranger
PG-13
for sequences of intense action and violence, and some suggestive material


Johnny Depp, Armie Hammer

-

2 hr. 29 mins.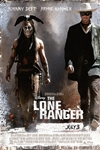 A thrilling adventure infused with action and humor, in which the famed masked hero is brought to life through new eyes. Native American spirit warrior Tonto recounts the untold tales that transformed John Reid, a man of the law, into a legend of justice-taking the audience on a runaway train of epic surprises and humorous friction as the two unlikely heroes must learn to work together and fight against greed and corruption.
Official Site
Trailer
---