Get Hard
R
for pervasive crude and sexual content and language, some graphic nudity, and drug material


Kevin Hart, Will Ferrell

-

1 hr. 40 mins.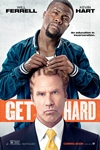 When millionaire hedge fund manager James is nailed for fraud and bound for a stretch in San Quentin, the judge gives him 30 days to get his affairs in order. Desperate, he turns to Darnell to prep him for a life behind bars. But despite James' one-percenter assumptions, Darnell is a hard-working small business owner who has never received a parking ticket, let alone been to prison. Together, the two men do whatever it takes for James to "get hard" and, in the process, discover how wrong they were about a lot of things - including each other.
Official Site
Trailer
---
Home
PG
for mild thematic elements


Jim Parsons, Rihanna

-

1 hr. 36 mins.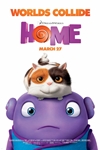 When Oh, a loveable misfit from another planet, lands on Earth and finds himself on the run from his own people, he forms an unlikely friendship with an adventurous girl named Tip who is on a quest of her own. Through a series of comic adventures with Tip, Oh comes to understand that being different and making mistakes is all part of being human. And while he changes her planet and she changes his world, they discover the true meaning of the word HOME.
Official Site
Trailer
---
The Divergent Series: Insurgent
PG-13
For intense violence and action throughout, some sensuality, thematic elements and brief language.


Shailene Woodley, Theo James

-

1 hr. 59 mins.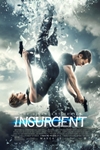 This film raises the stakes for Tris as she searches for allies and answers in the ruins of a futuristic Chicago. Tris and Four are now fugitives on the run, hunted by Jeanine (Winslet), the leader of the power-hungry Erudite elite. Racing against time, they must find out what Tris's family sacrificed their lives to protect, and why the Erudite leaders will do anything to stop them. Haunted by her past choices but desperate to protect the ones she loves, Tris, with Four at her side, faces one impossible challenge after another as they unlock the truth about the past and ultimately the future of their world.
Official Site
Trailer
---
Cinderella
PG
for mild thematic elements


Cate Blanchett, Lily James

-

1 hr. 52 mins.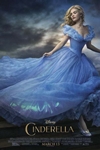 The story follows the fortunes of young Ella whose merchant father remarries following the tragic death of her mother. Keen to support her loving father, Ella welcomes her new stepmother Lady Tremaine and her daughters Anastasia and Drizella into the family home. But when Ella's father suddenly and unexpectedly passes away, she finds herself at the mercy of a jealous and cruel new family. Ella could easily begin to lose hope. Yet, despite the cruelty inflicted upon her, Ella is determined to honor her mother's dying words and to "have courage and be kind." And then there is the dashing stranger she meets in the woods. Unaware that he is really a prince, not merely an employee at the palace, Ella finally feels she has met a kindred soul.
Official Site
Trailer
---
Paddington
PG
for mild action and rude humor


Ben Whishaw, Nicole Kidman

-

1 hr. 35 mins.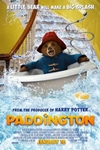 This film tells the story of the comic misadventures of a young Peruvian bear who travels to the city in search of a home. Finding himself lost and alone, he begins to realize that city life is not all he had imagined - until he meets the kindly Brown family who read the label around his neck that says "Please look after this bear. Thank you," and offer him a temporary haven. It looks as though his luck has changed until this rarest of bears catches the eye of a museum taxidermist.
Official Site
Trailer
---
Into the Woods
PG
for thematic elements, fantasy action and peril, and some suggestive material


Meryl Streep, Emily Blunt

-

2 hr. 4 mins.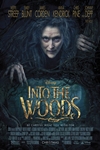 This modern twist on the beloved Brothers Grimm fairy tales intertwines the plots of a few choice stories and explores the consequences of the characters' wishes and quests. The humorous and heartfelt musical follows the classic tales of Cinderella, Little Red Riding Hood, Jack and the Beanstalk, and Rapunzel - all tied together by an original story involving a baker and his wife, their wish to begin a family and their interaction with the witch who has put a curse on them.
Official Site
Trailer
---
Wild
R
for sexual content, nudity, drug use, and language


Reese Witherspoon, Laura Dern

-

1 hr. 55 mins.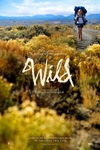 After years of reckless behavior, a heroin addiction and the destruction of her marriage, Cheryl Strayed makes a rash decision. Haunted by memories of her mother Bobbi and with absolutely no experience, she sets out to hike more than a thousand miles on the Pacific Crest Trail all on her own. This film powerfully reveals her terrors and pleasures --as she forges ahead on a journey that maddens, strengthens, and ultimately heals her.
Official Site
Trailer
---
Interstellar
PG-13
for some intense perilous action and brief strong language


Matthew McConaughey, Anne Hathaway

-

2 hr. 49 mins.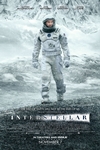 With our time on Earth coming to an end, a team of explorers undertakes the most important mission in human history; traveling beyond this galaxy to discover whether mankind has a future among the stars.
Official Site
Trailer
---