Fury
R
for strong sequences of war violence, some grisly images, and language throughout


Brad Pitt, Logan Lerman

-

2 hr. 15 mins.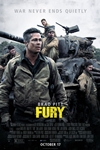 April, 1945. As the Allies make their final push in the European Theatre, a battle-hardened army sergeant named Wardaddy commands a Sherman tank and her five-man crew on a deadly mission behind enemy lines. Outnumbered and outgunned, and with a rookie soldier thrust into their platoon, Wardaddy and his men face overwhelming odds in their heroic attempts to strike at the heart of Nazi Germany.
Official Site
Trailer
---
Alexander and the Terrible, Horrible, No Good, Very Bad Day
PG
for rude humor including some reckless behavior and language


Steve Carell, Jennifer Garner

-

1 hr. 20 mins.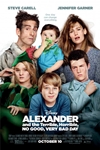 Follows the exploits of 11-year-old Alexander as he experiences the most terrible and horrible day of his young life-a day that begins with gum stuck in his hair, followed by one calamity after another. But when Alexander tells his upbeat family about the misadventures of his disastrous day, he finds little sympathy and begins to wonder if bad things only happen to him. He soon learns that he's not alone when his brother, sister, mom and dad all find themselves living through their own terrible, horrible, no good, very bad day. Anyone who says there is no such thing as a bad day just hasn't had one.
Official Site
Trailer
---
Dracula Untold
PG-13
for intense sequences of warfare, vampire attacks, disturbing images, and some sensuality


Luke Evans, Sarah Gadon

-

1 hr. 32 mins.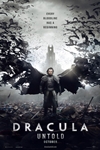 Explores the origin of Dracula, weaving vampire mythology with the true history of Prince Vlad the Impaler, depicting Dracula as a flawed hero in a tragic love story set in a dark age of magic and war.
Official Site
Trailer
---
Annabelle
R
for intense sequences of disturbing violence and terror


Alfre Woodard, Annabelle Wallis

-

1 hr. 35 mins.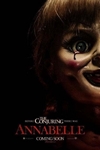 A pigtailed doll possessed by a demon threatens a young couple with a newborn baby.
Official Site
Trailer
---
Into the Storm
PG-13
for sequences of intense destruction and peril, and language including some sexual references


Richard Armitage, Sarah Wayne Callies

-

1 hr. 29 mins.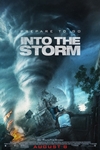 In the span of a single day, the town of Silverton is ravaged by an unprecedented onslaught of tornadoes. The entire town is at the mercy of the erratic and deadly cyclones, even as storm trackers predict the worst is yet to come. Most people seek shelter, while others run towards the vortex, testing how far a storm chaser will go for that once-in-a-lifetime shot.
Official Site
Trailer
---
Planes: Fire & Rescue
PG
for action and some peril.


Dane Cook, Ed Harris

-

1 hr. 24 mins.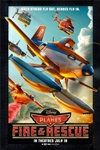 A new comedy-adventure about second chances, featuring a dynamic crew of elite firefighting aircraft devoted to protecting historic Piston Peak National Park from raging wildfire. When world famous air racer Dusty learns that his engine is damaged and he may never race again, he must shift gears and is launched into the world of aerial firefighting. Dusty joins forces with veteran fire and rescue helicopter Blade Ranger and his courageous team, including spirited super scooper Dipper, heavy-lift helicopter Windlifter, ex-military transport Cabbie and a lively bunch of brave all-terrain vehicles known as The Smokejumpers. Together, the fearless team battles a massive wildfire and Dusty learns what it takes to become a true hero.
Official Site
Trailer
---