Dolphin Tale 2
PG
for some mild thematic elements


Harry Connick, Jr, Morgan Freeman

-

1 hr. 47 mins.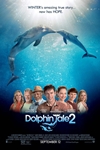 It has been several years since young Sawyer Nelson and the dedicated team at the Clearwater Marine Hospital, headed by Dr. Clay Haskett, rescued Winter. With the help of Dr. Cameron McCarthy, who developed a unique prosthetic tail for the injured dolphin, they were able to save her life.
Yet their fight is not over. Winter's surrogate mother has passed away, leaving Winter without the only poolmate she has ever known. However, the loss of Panama may have even greater repercussions for Winter, who, according to USDA regulations, cannot be housed alone, as dolphins' social behavior requires them to be paired with other dolphins. The team must find a companion for her before Clearwater loses their beloved Winter to another aquarium.
Official Site
Trailer
---
As Above, So Below
R
for bloody violence/terror, and language throughout


Ben Feldman, Perdita Weeks

-

1 hr. 33 mins.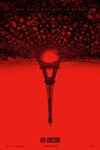 A thriller centered on two archaeologists in search of a lost treasure in the catacombs below Paris.
Official Site
Trailer
---
When the Game Stands Tall
PG
for thematic material, a scene of violence, and brief smoking


Jim Caviezel, Michael Chiklis

-

1 hr. 55 mins.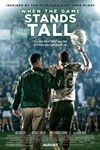 Inspired by a true story, WHEN THE GAME STANDS TALL brings to life the incredible winning streak of the De La Salle High School football team: 151 straight victories over 12 years. All along the way, as Coach Bob Ladouceur builds his seemingly invincible national powerhouse, he has emphasized purpose and significance rather than streaks and titles. But when real-life adversity leaves the team reeling, the Spartans must decide if the sacrifice, commitment, and teamwork they have always trusted in can rebuild what is now disintegrating around them
Official Site
Trailer
---
Step Up All In
PG-13
for some language and suggestive material


Alyson Stoner, Briana Evigan

-

1 hr. 52 mins.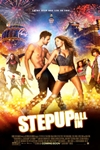 In the next exciting chapter of the international phenomenon STEP UP, all-stars from previous installments come together in glittering Las Vegas, battling for a victory that could define their dreams and their careers.
Official Site
Trailer
---
Jersey Boys
R
for language thoughout


Christopher Walken, Vincent Piazza

-

2 hr. 14 mins.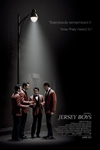 The film tells the story of four young men from the wrong side of the tracks in New Jersey who came together to form the iconic 1960s rock group The Four Seasons. The story of their trials and triumphs are accompanied by the songs that influenced a generation, including "Sherry," "Big Girls Don't Cry," "Walk Like a Man," "Dawn," "Rag Doll," "Bye Bye Baby," "Who Loves You," and many more.
Official Site
Trailer
---
Maleficent
PG
for sequences of fantasy action and violence, including frightening images


Angelina Jolie, Elle Fanning

-

1 hr. 37 mins.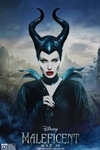 The untold story of Disney's most iconic villain from the 1959 classic "Sleeping Beauty." A beautiful, pure-hearted young woman with stunning black wings, Maleficent has an idyllic life growing up in a peaceable forest kingdom, until one day when an invading army of humans threatens the harmony of the land. Maleficent rises to be the land's fiercest protector, but she ultimately suffers a ruthless betrayal - an act that begins to turn her pure heart to stone. Bent on revenge, Maleficent faces an epic battle with the king of the humans and, as a result, places a curse upon his newborn infant Aurora. As the child grows, Maleficent realizes that Aurora holds the key to peace in the kingdom - and to Maleficent's true happiness as well.
Official Site
Trailer
---
X-Men: Days of Future Past
PG-13
for sequences of intense sci-fi violence and action, some suggestive material, nudity and language


Hugh Jackman, James McAvoy

-

2 hr. 10 mins.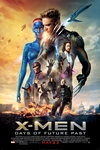 The ultimate X-Men ensemble fights a war for the survival of the species across two time periods in X-Men: Days of Future Past. The characters from the original X-Men film trilogy join forces with their younger selves from X-Men: First Class in an epic battle that must change the past - to save our future. The X-Men send Wolverine to the past in a desperate effort to change history and prevent an event that results in doom for both humans and mutants.
Official Site
Trailer
---