Ouija
PG-13
for disturbing violent content, frightening horror images, and thematic material


Ana Coto, Bianca A. Santos

-

1 hr. 30 mins.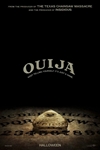 A group of friends must confront their most terrifying fears when they awaken the dark powers of an ancient spirit board.
Official Site
Trailer
---
Fury
R
for strong sequences of war violence, some grisly images, and language throughout


Brad Pitt, Logan Lerman

-

2 hr. 15 mins.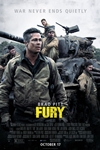 April, 1945. As the Allies make their final push in the European Theatre, a battle-hardened army sergeant named Wardaddy commands a Sherman tank and her five-man crew on a deadly mission behind enemy lines. Outnumbered and outgunned, and with a rookie soldier thrust into their platoon, Wardaddy and his men face overwhelming odds in their heroic attempts to strike at the heart of Nazi Germany.
Official Site
Trailer
---
Alexander and the Terrible, Horrible, No Good, Very Bad Day
PG
for rude humor including some reckless behavior and language


Steve Carell, Jennifer Garner

-

1 hr. 20 mins.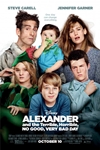 Follows the exploits of 11-year-old Alexander as he experiences the most terrible and horrible day of his young life-a day that begins with gum stuck in his hair, followed by one calamity after another. But when Alexander tells his upbeat family about the misadventures of his disastrous day, he finds little sympathy and begins to wonder if bad things only happen to him. He soon learns that he's not alone when his brother, sister, mom and dad all find themselves living through their own terrible, horrible, no good, very bad day. Anyone who says there is no such thing as a bad day just hasn't had one.
Official Site
Trailer
---
Annabelle
R
for intense sequences of disturbing violence and terror


Alfre Woodard, Annabelle Wallis

-

1 hr. 35 mins.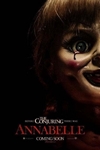 A pigtailed doll possessed by a demon threatens a young couple with a newborn baby.
Official Site
Trailer
---
Teenage Mutant Ninja Turtles
PG-13
for sci-fi action violence


Megan Fox, William Fichtner

-

1 hr. 41 mins.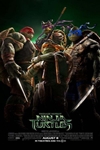 The city needs heroes. Darkness has settled over New York City as Shredder and his evil Foot Clan have an iron grip on everything from the police to the politicians. The future is grim until four unlikely outcast brothers rise from the sewers and discover their destiny as Teenage Mutant Ninja Turtles. The Turtles must work with fearless reporter April and her wise-cracking cameraman Vern Fenwick to save the city and unravel Shredder's diabolical plan.
Official Site
Trailer
---
Planes: Fire & Rescue 3D
PG
for action and some peril.


Dane Cook, Ed Harris

-

1 hr. 24 mins.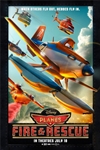 A new comedy-adventure about second chances, featuring a dynamic crew of elite firefighting aircraft devoted to protecting historic Piston Peak National Park from raging wildfire. When world famous air racer Dusty learns that his engine is damaged and he may never race again, he must shift gears and is launched into the world of aerial firefighting. Dusty joins forces with veteran fire and rescue helicopter Blade Ranger and his courageous team, including spirited super scooper Dipper, heavy-lift helicopter Windlifter, ex-military transport Cabbie and a lively bunch of brave all-terrain vehicles known as The Smokejumpers. Together, the fearless team battles a massive wildfire and Dusty learns what it takes to become a true hero.
Official Site
Trailer
---
Babe
G



James Cromwell, Magda Szubanski

-

1 hr. 31 mins.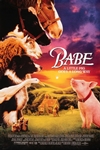 Doctor Dolittle is a world-renowned veterinarian who speaks a wide array of animal languages. He sets off from his home in Puddleby-on-the-Marsh, England, in search of the Great Pink Sea Snail. In so doing, he and his friends meet such exotic creatures as the Pushme-Pullyu and the Giant Moon Moth.
Official Site
Trailer
---
Casper
PG
for mild language and thematic elements


Bill Pullman, Christina Ricci

-

1 hr. 36 mins.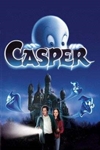 Casper is a friendly but lonely young ghost who can't seem to help scaring people. Then, one day, two new visitors show up on the doorstep of his fantastically haunted house, Whipstaff Manor: Kat Harvey and her eccentric dad, Dr. Harvey, a self-styled ghost therapist. Whipstaff's scheming owner, Carrigan Crittenden, has hired Harvey to exorcise the house's spectral inhabitants so that she can get her hands on the manor's fabled treasure. Unfortunately for Dr. Harvey, the Ghostly Trio--Fatso, Stinkie, and Stretch--have their own methods of getting rid of unwanted visitors--and a certifiably twisted sense of humor.
Official Site
Trailer
---
Poltergeist (1982)
PG



Craig T. Nelson, JoBeth Williams

-

1 hr. 54 mins.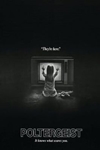 Official Site
Trailer
---
The Shining
R



Jack Nicholson, Shelley Duvall

-

2 hr. 24 mins.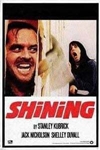 Frustrated writer Jack Torrance takes a job as the winter caretaker at the ominous, mountain-locked Overlook Hotel so that he can write in peace. When he arrives there with his wife and son, they learn that the previous caretaker had gone mad. Slowly Jack becomes possessed by the evil, demonic presence in the hotel.
Official Site
Trailer
---
The Rocky Horror Picture Show
R



Tim Curry, Susan Sarandon

-

1 hr. 40 mins.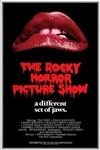 A loving couple, a few lost monsters and a sweet transvestite from transsexual Transylvania sing and dance through a campy, sloppy salute to horror movies and sexual liberation. Bring your sense of humor. And some toast.
Official Site
Trailer
---