Sundance Kid Drive-In
4500 Navarre Avenue
Oregon, OH 43616
Movieline: (419) 691-9668
sundancekiddrivein@sbcglobal.net
Sundance Kid Drive-In is open daily with social distancing guidelines in place, a limited menu & restricted parking. A mask is required when inside restrooms & concession stand. Thank you for your cooperation and support. Be patient, be kind, be safe!
World Heavyweight Championship Miocic vs Cormier live streamed on the big screen Sat Aug 15th. Tickets available soon on our website!
Encore Drive-In Nights presents METALLICA one-night only drive-in concert on-screen at the Sundance Sat Aug 29th! Tickets on sale starting Aug 14 only at www.ticketmaster.com/encore-metallica
Ticket Prices
$9.50
$3.00 Every Day
Child (4 & Under)
All Shows PM unless otherwise noted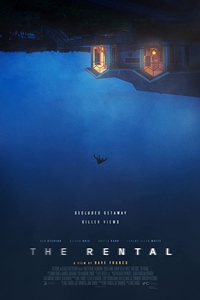 The Rental
Alison Brie, Dan Stevens
Rated R
-
1 hr. 29 min.
9:05
---